Congratulations to the Person Family of Miami-Dade County, the Navarrete Family of Collier County and the Clisby Family of Volusia County on being randomly selected to win a $100 Publix gift card in the 2017 Family Day Photo Contest. Thank you for sharing your family dinner photo on social media with #flfamilyday to help spread the message about the importance of family dinners to help kids grow up safe, healthy and drug free.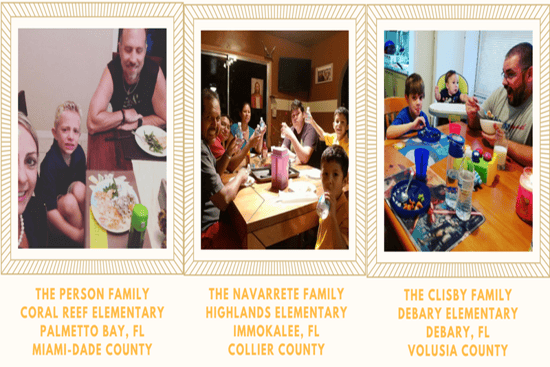 Stay tuned for our announcement of the school with the most family entries in Florida. The winning school will receive $250 from Informed Families.
Check out some of our favorite family dinner photos from across Florida...