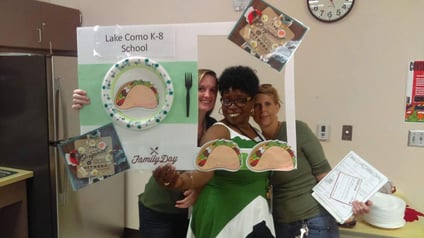 Informed Families Ambassadors at schools across the state encourage parents and families to eat dinner together on Family Day and up to four times a week. Many of the schools in our network have also started Family Day traditions of their own.
In Orange County, Apopka Memorial Middle School celebrates Family Day with a Spaghetti Dinner served by their Informed Families Youth Ambassadors. Citrus Grove Middle School in Miami-Dade hosts a Spaghetti Dinner that all parents are invited to as well. They encourage parents to sign the Informed Families Family Day pledge at the event.
The Family Day planning committee at Eccleston Elementary in Orange County hosted a Family Day pizza party for parents and students, while Lake Como K-8 School kicked off Family Day with their school family enjoying lunch together.
These schools are all a shining example of how to bring families together to love, share and enjoy a meal together. That's what Family Day is all about.