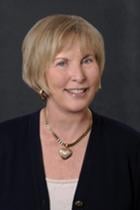 Building A Drug Prevention Network Across Florida
Today, there is a Heroin Epidemic sweeping across America. All of our plans, dreams, and hopes for educating children can be swept away by this Epidemic. How do we face and fight this heroin Epidemic to assure the future of Florida's children?
No one wants their child to become a drug addict, yet we are all overwhelmed with many demands and problems. There is little time to work on one of our most important goals: Defeating the drug problem.
We must join TOGETHER, creating CRITICAL MASS and a NETWORK to deliver consistent messages across Florida and across America to turn the tide of this epidemic.
Joining together sounds easy but it is not easy. Working together can be complicated and time consuming, thus we frequently avoid it.
Since working together is essential; Informed Families/The Florida Family Partnership is making it simple to join together and deliver effective messages to our children.
Read More
Topics: President's Message, red ribbon, ambassadors, campaigns, children, teacher tools, drug prevention, parents, ambassador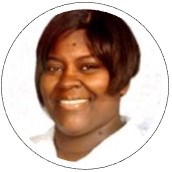 It's never too early to promote safe, healthy and drug free living for kids. Just ask Ambassador and early childhood specialist Jacynta House, who serves as director of the Beautiful Mindz Preschool in Miami Gardens.
"I think everyone needs prevention education," said House. "If we educate children when they are young, they will be less likely to do drugs. My goal as an early childhood educator is to give children the best life possible."
When asked whether she thought that children in preschool are too young to be exposed to drug prevention, Jacynta quickly replied with a definitive "no."
"They see drug abuse everywhere because our school is in a low income, high crime environment," said House. "Every morning, I have to clean the playground because there are bags and wrappers everywhere from drug use. I want our children to seek a different, healthier life for themselves."
Many of the students who attend the preschool have parents who work long hours, some of whom pick up their children as late as 8pm, and many come from insecure home environments. Jacynta dedicates herself to creating a stable and safe learning environment for these young children, ages zero to five, every day.
Read More
Topics: red ribbon week, lock your meds, campaigns, preschool, lock your meds pledge, ambassador, miami gardens