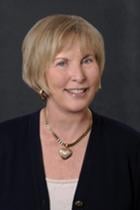 Building A Drug Prevention Network Across Florida
Today, there is a Heroin Epidemic sweeping across America. All of our plans, dreams, and hopes for educating children can be swept away by this Epidemic. How do we face and fight this heroin Epidemic to assure the future of Florida's children?
No one wants their child to become a drug addict, yet we are all overwhelmed with many demands and problems. There is little time to work on one of our most important goals: Defeating the drug problem.
We must join TOGETHER, creating CRITICAL MASS and a NETWORK to deliver consistent messages across Florida and across America to turn the tide of this epidemic.
Joining together sounds easy but it is not easy. Working together can be complicated and time consuming, thus we frequently avoid it.
Since working together is essential; Informed Families/The Florida Family Partnership is making it simple to join together and deliver effective messages to our children.