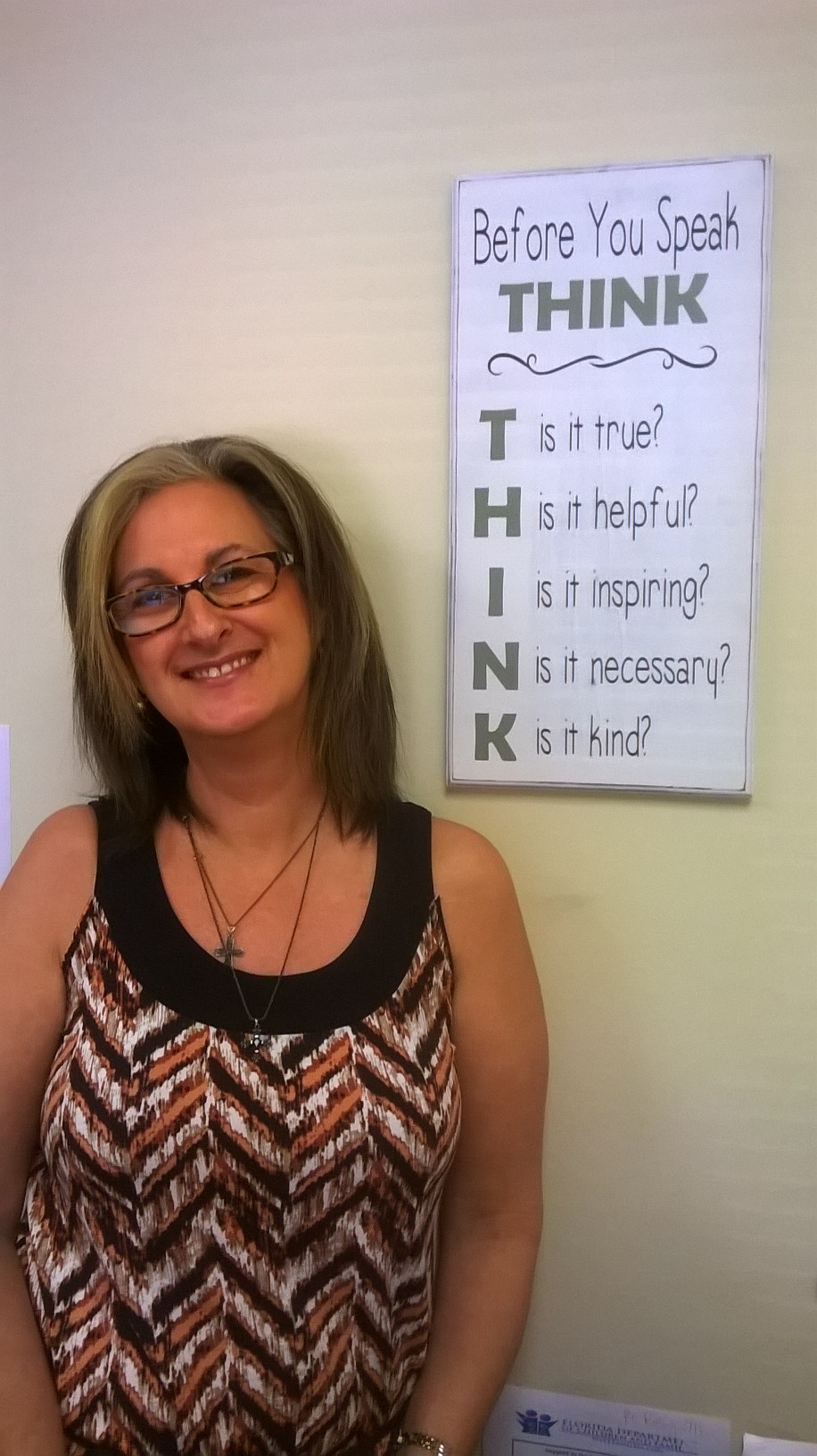 Vicki Kress, this month's Star Ambassador, discovered Informed Families' Ambassador Program one day while searching for Lock Your Meds campaign resources. Familiar with the work of Informed Families, she was delighted to learn that the organization offers free year-round campaign materials provided to schools and organizations across Florida. She wasted no time and signed up right away to bring the four campaigns to Volusia and Flagler Counties.
"Environmental strategies, like the four universal campaigns, are extremely effective, as long as they are consistent, informative, eye catching and the whole community takes them on and makes them a priority," says Kress. "Informed Families helps to provide the consistency that's required – and we at Stewart-Marchman-Act Beahvioral Healthcare (SMA) have the capacity and drive to get everyone on the same page in our community."
Kress serves as the Regional Prevention Director at SMA, which provides behavioral health care services to approximately 25,000 individuals each year, who are living with addiction, mental illness or both in Volusia, Flagler, St. Johns and Putnam Counties. SMA offers residential treatment for substance abuse and mental health in each of those counties. In her role, Kress focuses on the organization's prevention services to families and schools throughout Volusia and Flagler County.