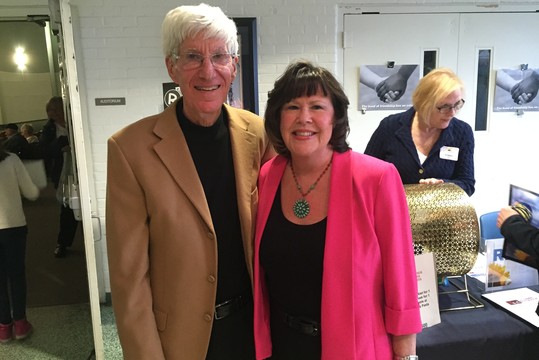 When Ginger Katz's 20-year-old son Ian died of a drug overdose, the doctors suggested she tell people that he died of a heart attack or brain aneurysm. Katz said that the night before the funeral, she couldn't sleep, feeling "physically, spiritually and intellectually" unable to attend the next day's events.

"I felt that [for me to attend the funeral] they'd have to carry me," said Katz. "Then, I'm not sure where it came from but at some point that night, I visualized speaking out. I was not one for public speaking but I woke my husband up and told him that I wanted to speak out. I said, 'if this is happening to us, it's happening to other families and no one is talking about it.'"

Twenty-two years later, Ginger and her husband Larry Katz are still talking about their experience through the non-profit organization they ultimately founded: the Courage to Speak Foundation. They make presentations to children, parents, educators, clergy, professionals and others in 40 states. Knowing that their story alone could only take families so far, Ginger and Larry worked with a team of experts to develop curriculum evaluated and recommended by the Yale School of Medicine. Their elementary, middle and high school curriculum is implemented across the country. Additionally, they offer a multi-session program for parents called Courage to Speak -Courageous Parenting 101®.