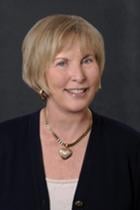 Ready (But Actually Not), Heroin Is Here
As the government cracks down on "doctor shopping," or going to multiple doctors to obtain pain medication which by the way is illegal in Florida, and America becomes increasingly aware of the dangers of opioid abuse, people already addicted to opioids looking to satisfy their need/illness are turning to a cheaper and more easily accessible alternative: good ole heroin.
Like the 1980's anti-drug commercial says, "no one ever says, 'I want to be a junkie when I grow up.'" The same is true over 30 years later. People don't seek out addiction.
Two important predictors of drug use are: availability and a low perception of harm. So what helps create an opioid epidemic? People perceive them to be safe because they are legal – and they are widely prescribed and easy to obtain. In fact, the source of the opioids is typically from friends and family. 67% of all abused pain meds come from someone you know, not a stranger, drug dealer or the internet.
And people who abuse opioids are 40 times more likely to abuse heroin. Not very good odds, if you ask me.