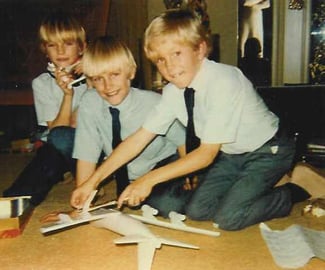 Jon Sundt tragically lost both of his brothers, Steve & Eric, to drug addiction.
"Steve and Eric had dreams," said Sundt, a businessman and founder of alternative investment company Altegris. "They were athletes, they loved the outdoors and they loved the ocean. They were on a good path, enjoying life. [They] got sidetracked, listened to some friends who turned out to be not very good friends."
Both became addicted to drugs in high school, thinking that they could just "experiment" and everything would turn out ok.
"They thought drugs were cool and would lead to something they [didn't] have," said Sundt. "They tried to fit in and kick it up a notch by doing drugs."